Where do chinchillas live?
Chinchillas are native to the Andes Mountains in South America.
They live at very high altitudes (over 12,000 ft) in rocky crevices and caves where it is dry and there is sparse vegetation.
Chinchillas especially like areas near mountain streams, because they get their water from plants that gather moisture from the ground.
They can be found in Chile, Bolivia, and Peru.
Unlike the other lowland dwellers [of South America], chinchillas cannot digest seeds and roots.
They don't need to drink water because they eat snow to get the moisture they need.
Where Chinchillas Live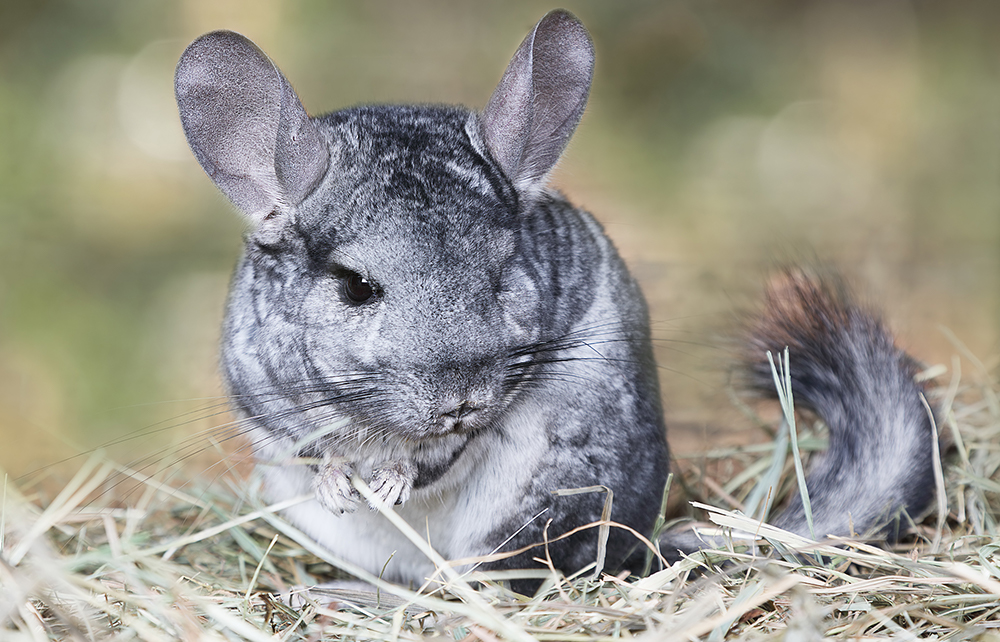 Chinchillas thrive at high altitudes with little oxygen, but it is difficult for them to live in lower elevations where it is warm and humid.
They seem to succumb to heat exhaustion and dehydration in these places.
Their environment is very hot during the day and cold at night with no humidity.
The Andes Mountains stay dry most of the year, but they receive a lot of precipitation (snow) during the summer months.
This snow helps them get water and keeps their habitats cool.
Chinchillas are very active during the day and spend most of their time running, jumping, and playing.
At night they sleep in nests they make out of their fur.
Chinchillas are crepuscular, which means they are most active at dawn and dusk.
They gather in colder months around their burrow to huddle together for warmth.
During warmer months, chinchillas stay outside all day long, taking naps in the shade.
Chinchillas come out of their caves only during the night because it is too hot during the day and there is too much danger from predators.
Threats Against Chinchillas
Hawks, eagles, and foxes are among the natural predators of chinchillas.
Domestic cats and dogs can also be a threat to them.
Chinchillas have a very good sense of smell which helps them avoid danger.
Since they live in such remote areas, chinchillas have hardly any predators.
The main threat to them is humans hunting and gathering in their territory.
People also sometimes capture and sell chinchillas as pets, though this is illegal in most parts of the world due to extinction concerns.
Chinchillas are quite social, but they live independently in burrows that only house one family.
Check out our other animal FAQs here: